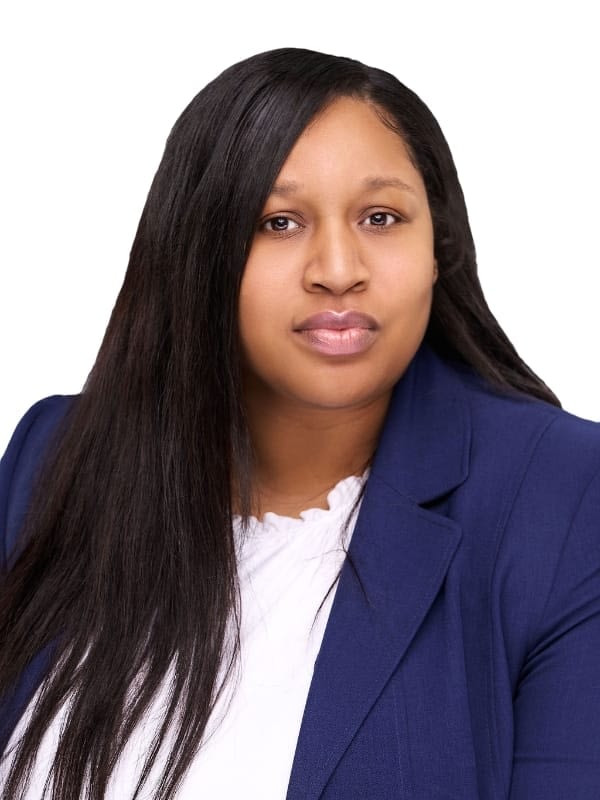 Danielle Thomas went to Wilmington University on a basketball scholarship. She received her bachelor's degree in behavioral science with a minor in business in 2013. In 2018, Danielle received her Master of Business Administration degree.
Before joining Temporary Accommodations, now Sedgwick's temporary housing division, Danielle held management roles within the hospitality industry for 10 years. She was a General Manager under the Choice hotel brand and held several leadership roles within the Hilton umbrella. She also served as a Site Manager at an inpatient Brain Injury Rehabilitation Facility for clients who suffered from traumatic brain injuries.
Danielle joined Temporary Accommodations in 2019 because she liked the idea of making a difference in people's lives when they need it the most. She began as Hotel Coordinator and in 2020, joined our housing department as a National Account Manager. Danielle led her department sector to become TA's most awarded internal team in 2021. In January 2022, she was promoted to Operations Manager and now oversees our housing division.
Danielle provides inspirational leadership for our temporary housing colleagues, which involves making important policy and strategic decisions, as well as the development and implementation of operational policies and procedures. Danielle offers her teams' consultant style coaching and motivates them to surpass customer expectations Danielle has a forward-thinking approach and aims to be proactive instead of reactive. Danielle oversees the claim process from start to finish to ensure all teams are performing at a high level so we can deliver greater value to policyholders, adjusters, and corporate clients.
I am inspired by… my colleagues. I love coming to work every day and working with people who genuinely care. At TA, Teamwork truly makes the dream work.
When I am not working… I enjoy attending NBA games, attending concerts, traveling, and spending time with family