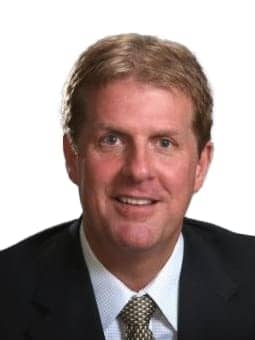 George is a graduate of Hofstra University and joins TA after thirteen years in the insurance industry, most recently as a National Sales Manager for EFI Global. As our North Central Regional Account Manager, George is your face-to-face contact for all TA services in Ohio, Pennsylvania, Indiana, Illinois, Michigan, Wisconsin, Maryland, Delaware, and Washington D.C.
George grew up in Long Island, NY, and moved to Ohio in 1998 to own and operate his first business. George founded Wellington Unlimited and was the President for thirteen years. In 2012, George accepted an opportunity to join Electronic Restoration Services (ERS) as the Director of Marketing and Business Development. ERS provides nationwide electronic restoration services for customers that have suffered from water, fire, or lightning damage. In his role as Director of Marketing, George oversaw the growth and development of key accounts while coordinating and managing various marketing campaigns.
In 2015, after three years with ERS, George was offered an Account Executive position with Unified Investigations (which would later merge with EFI Global). Starting as the Midwest Account Executive, covering everywhere from Indiana, to Kentucky, to New York, George was promoted to National Sales Manager for Unified after less than a year.
In 2021, after five and a half years with EFI Global, George joined Temporary Accommodations as our North Central Regional Account Manager, based in Cleveland, Ohio. In his free time, George enjoys volunteering with charitable causes, spending time with family, playing golf, and traveling.